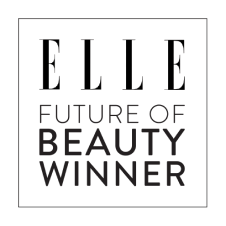 Innovative facial contouring with Evoke
What is EVOKE?
InMode's Evoke face and neck treatments in South Surrey Glow can give you a refreshed, more youthful skin texture and complexion.
The company is dedicated to helping its customers live their best life with reduced downtime thanks in part from In Mode's state-of -the art technology which does not create visible scarring.
The Evoke treatment is a non-invasive way to remodel your skin and make you look years younger. It works on the cheeks, neck or jawline with radiofrequency energy so that it reveals more defined facial features as well improved appearance!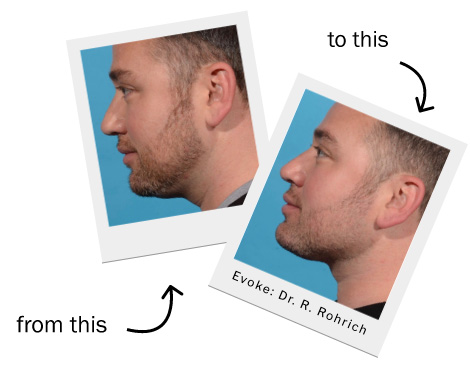 CUSTOMIZABLE HANDS-FREE FACIAL REMODELING
Magic happens when you turn back the hands of time and reveal a younger looking you without needles, invasive surgery or scars. It's an instant transformation that will have people wondering what happened to your old self!
Evoke is the latest in clinically proven radiofrequency technology for lifting and firming your skin. This radiofrequency treatment is a new beauty trend that delivers heating to the skin's subdermal layers. By targeting facial fine lines and wrinkles, Evoke can help you achieve more defined facial characteristics with less time spent in aesthetician visits!
Evoke was created and based on the development and clinical success of the proprietary A.C.E. (Acquire, Control and Extend) technology. A.C.E. technology targets deep within the skin to ensure that no areas are under, or over-treated, thereby maximizing results and providing consistent outcomes.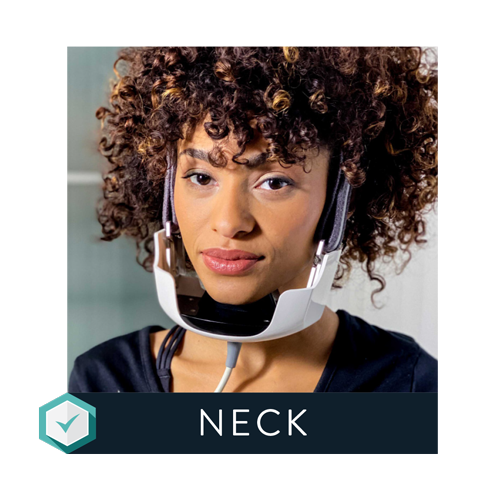 Evoke Face is the industry's first hands-free applicator designed specifically to address cheeks and jowls. The patented technology harnesses the power of RF energy to treat facial tissue and improve its appearance.

Evoke Neck is designed to treat the neck and submental areas. The patented technology leverages bipolar RF energy to treat facial tissue and improve its appearance.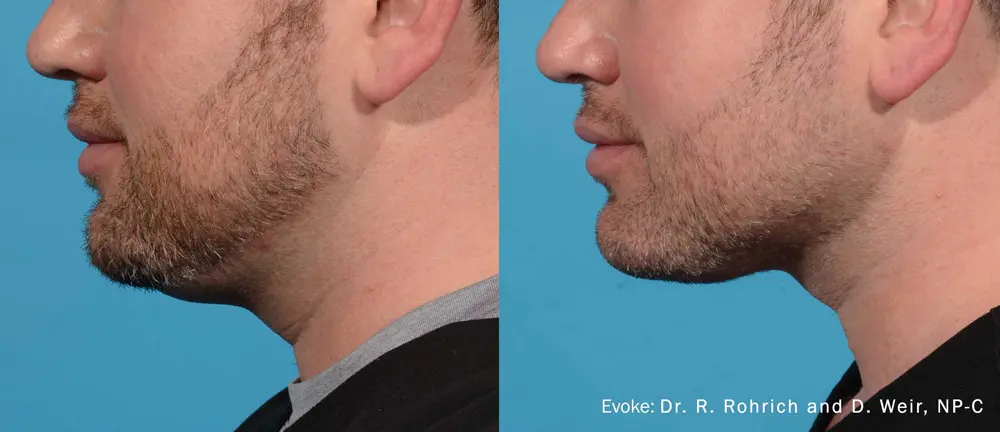 HOW SAFE IS THE TREATMENT?
The Evoke procedure is a safe and effective way to improve the appearance of your skin.
It's recommended for those seeking non-invasive facial remodeling treatments, which can be used on all types or tones as well!
The treatment has a Patient Call button so you can easily pause your treatment at any time and have clinic staff make adjustments
to ensure your comfort.
Before & After
Evoke Treatment
Customized facial remodeling. Reveal more defined facial features with an innovative hands-free neck and cheek solutions.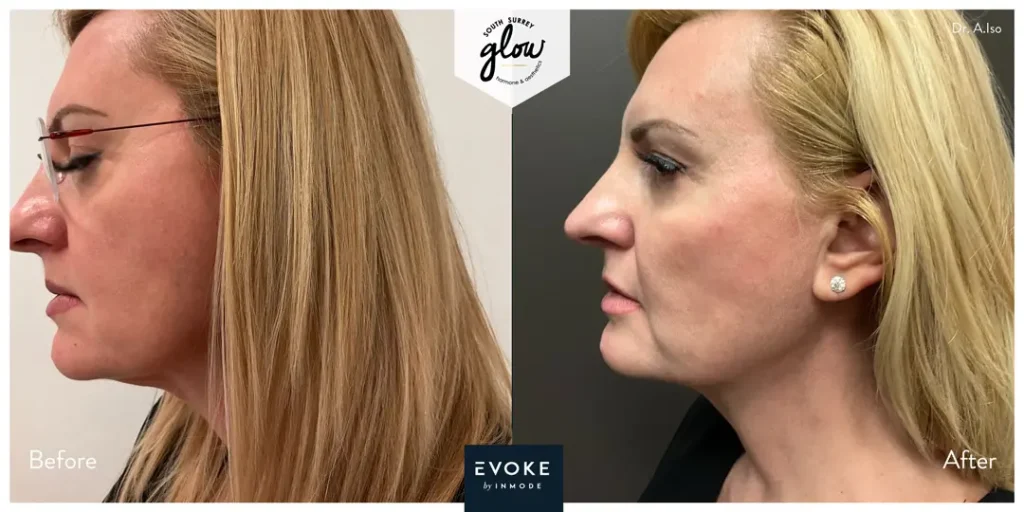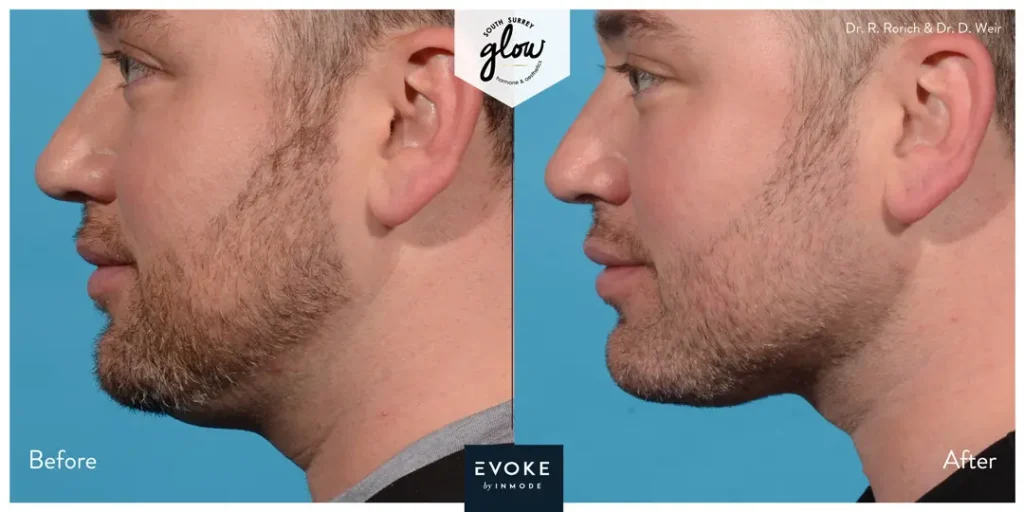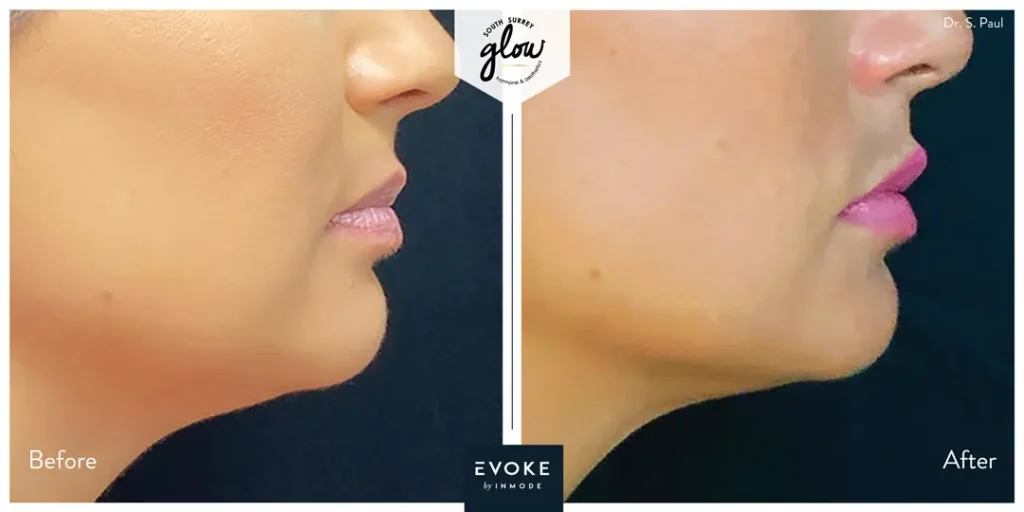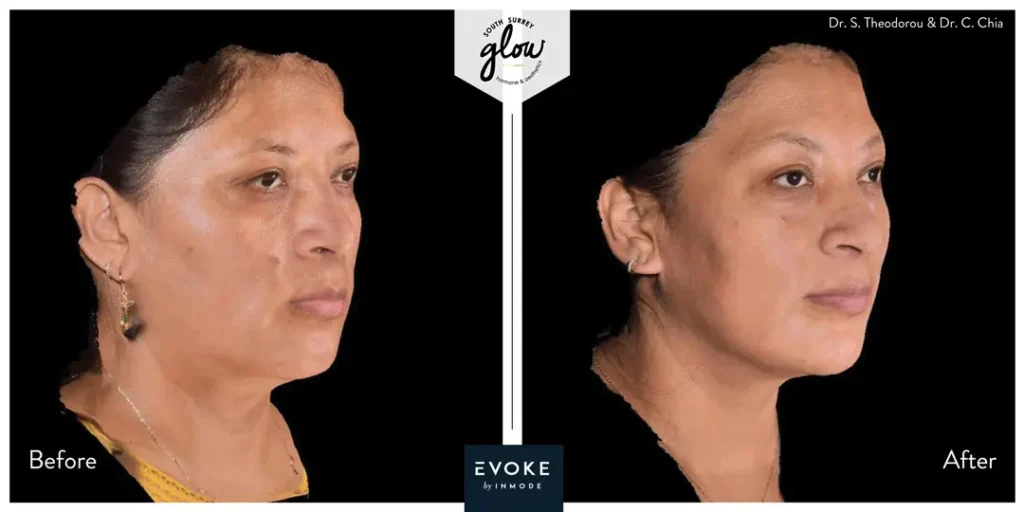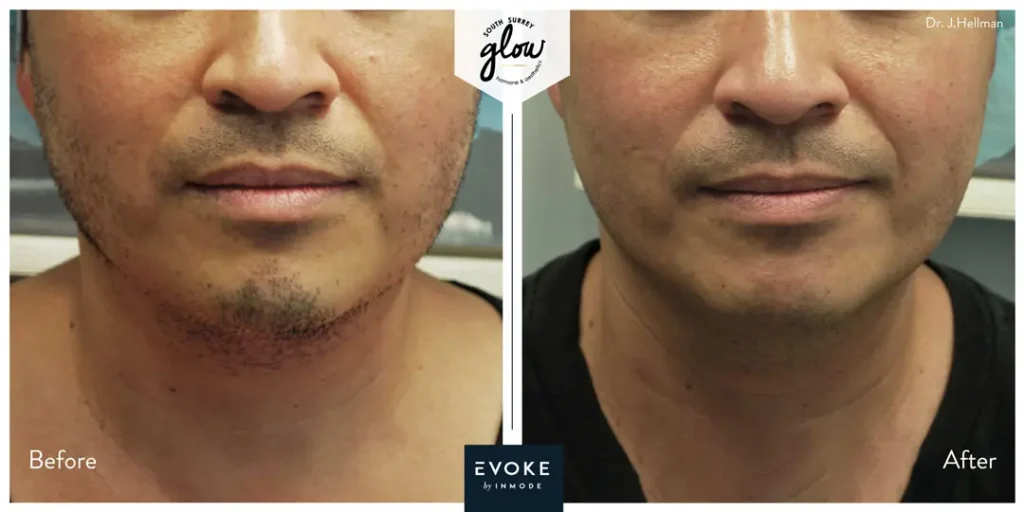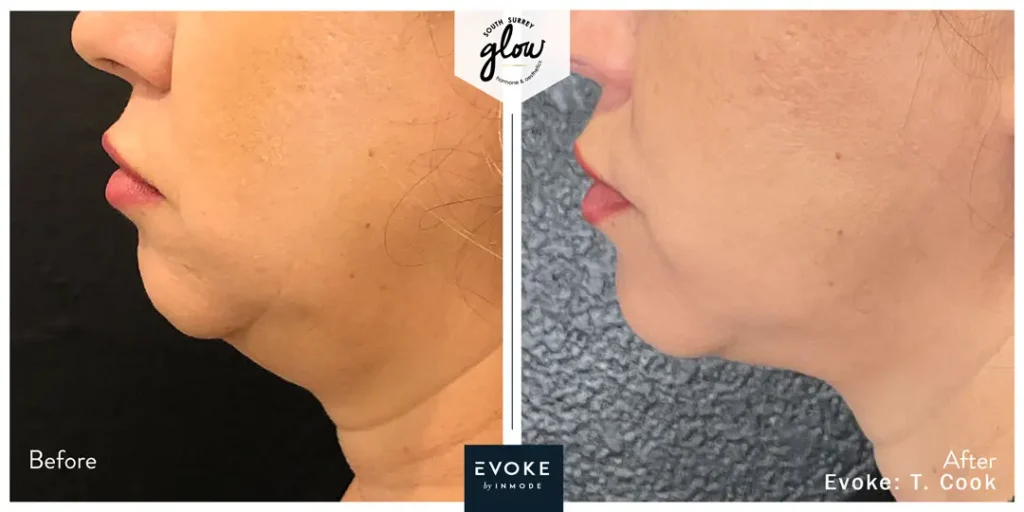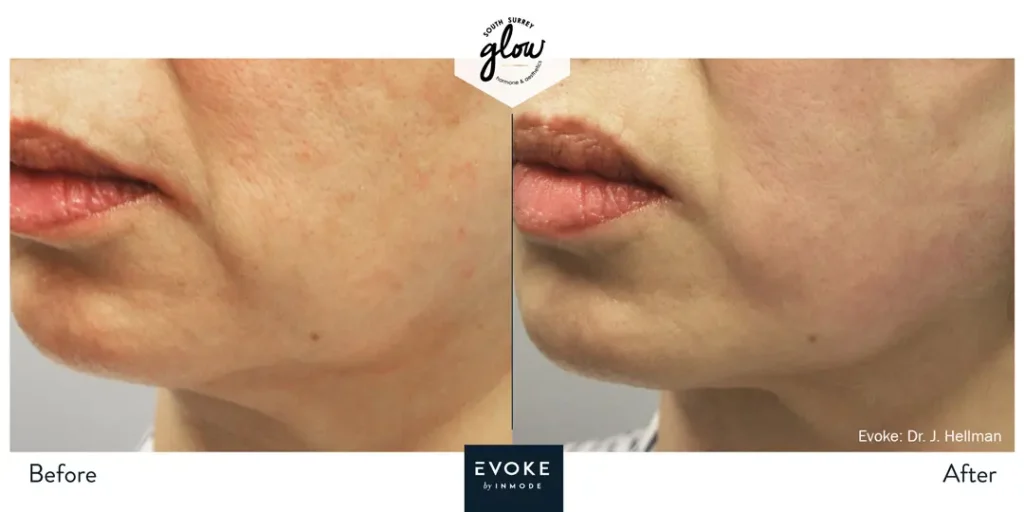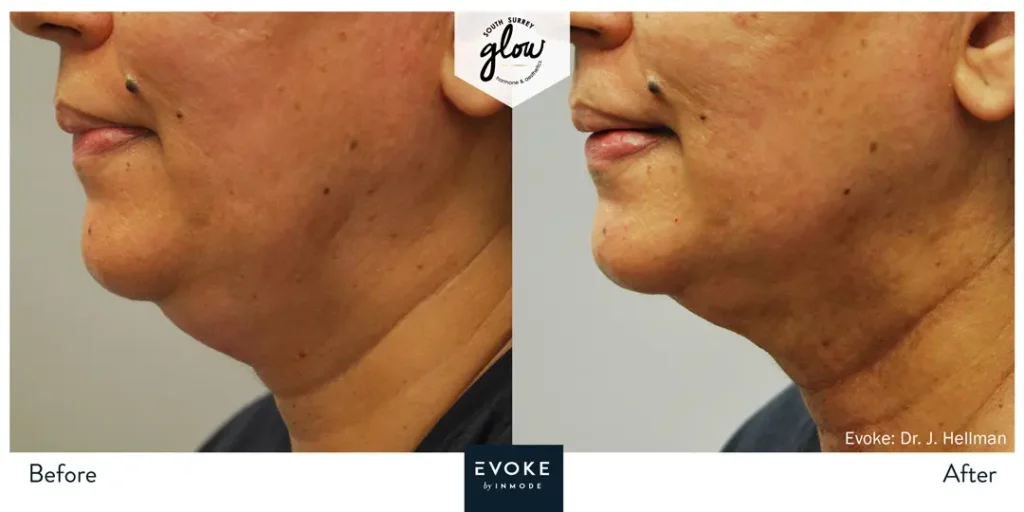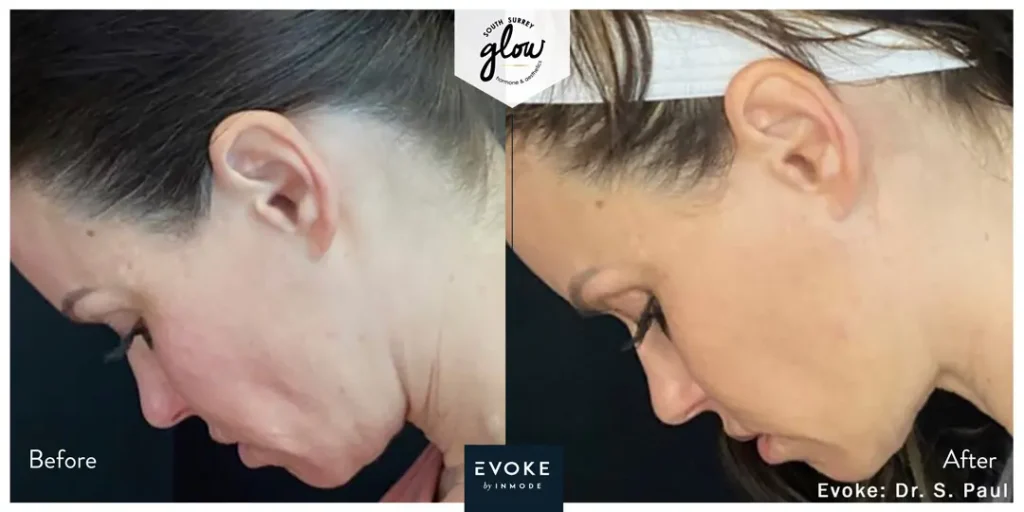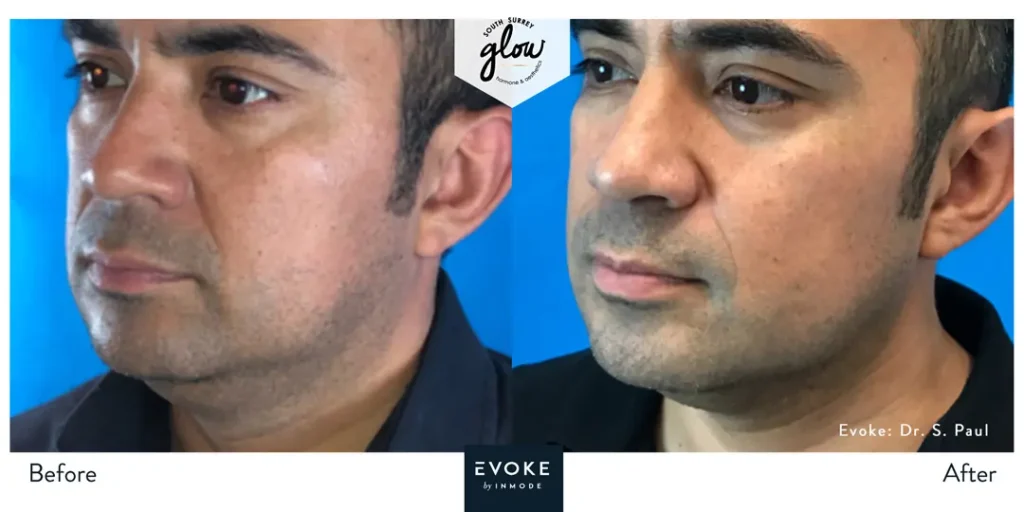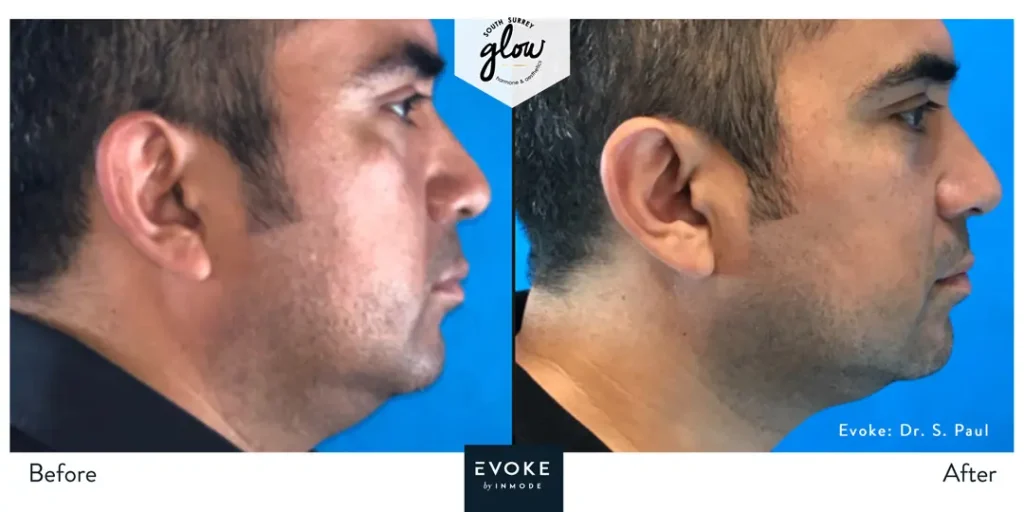 How many sessions are recommended?
Your practitioner will recommend the optimal number of sessions to be performed based on your personal objectives. Treatment times and frequency will be specifically tailored to obtain the optimal results. You will begin to see gradual improvements in the treatment area following your first few sessions.
What kind of post procedure is required?
There is absolutely no recovery period or downtime associated with Evoke. It is a quick and painless treatment that can be done over your lunch time, allowing you to return to your normal activities immediately.
is an AUTHORIZED EVOKE TREATMENT PROVIDER in South Surrey
Evoke is an industry first, targeting facial fine lines and wrinkles. The result is a more refined youthful looking face and jawline. high-tech facial that can be used to get an extra glow before a big event, or to keep fine lines and wrinkles under control.
South Surrey Glow is close enough to Delta, Langley, White Rock, Aldergrove, Langley and even Richmond, Burnaby or the Tri-Cities.
To learn more about whether Evoke is right for you, book a consultation with one of our skilled aesthetician today.
Book your Evoke Treatment